Listen to this post
Saturday, September 17, 2022. Awakened by crew at 1:45 a.m. to see the Northern Lights again. They were somewhat dim; however, this is the second time I have now seen them. The display lasted until about 2:20 a.m. I, then, went back to sleep. I arose about 6 a.m. and took a photo from the bow of the ship. We are in Thomas Bay to visit Cascade Falls this morning. Apparently there any many spooky stories about this bay. The Baird Glacier drains into this bay. We are now northeast of Petersburg, Alaska.
Jess (one of our guides) lead the intermediate hike to Cascade Falls. It took about 2 hours. We started at 9:15 a.m.
Along the way, we learned if a plant has blue on the underside of its leaves, it is likely poisonous. We saw more blueberry, Devil's Club, lunch berry, old man's beard, and many other plants in the under story of the forest. This time, we hiked on an actual trail – rocks were cut by hand and ropes were placed in spots where the climb was more vertical. Also, there was a nice bridge over the rapid water.
Here are a few photos I took as we walked along the trail.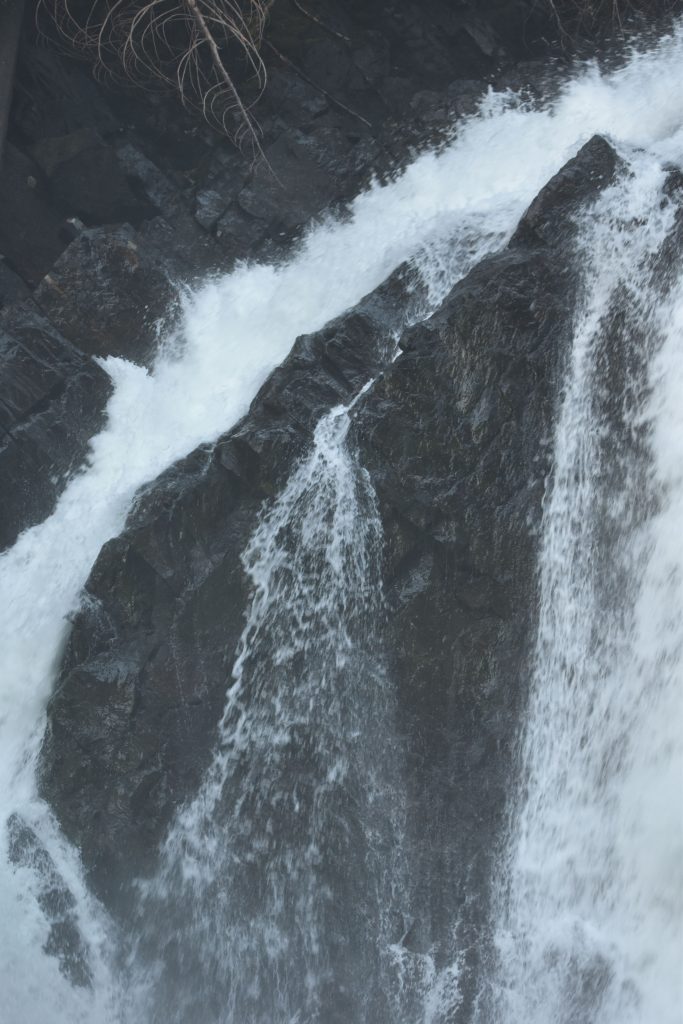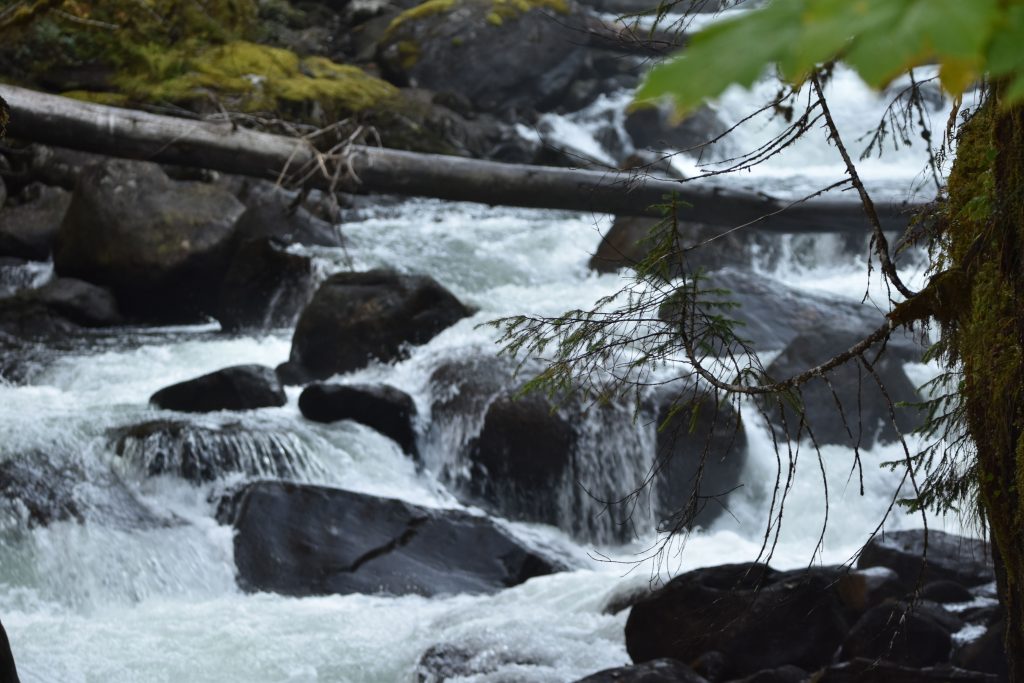 Here is a 360 degree view from the bridge as we walked along the trail. It must take a tremendous amount of work to keep this trail maintained every year.
There is even a sturdy bridge over Cascade Creek as you walk along the trail. Thomas Bay (northeast of Petersburg, Alaska) area in the Tongass National Forest. September 17, 2022. #SEAK22WD #theta360 – Spherical Image – RICOH THETA
As we returned along the trail, I took a hyperlapse video of our trek. Jess lead us at an incredible pace *grin*
This is a view of the bay from the deck of our ship. It did look a bit spooky with the fog along the shore.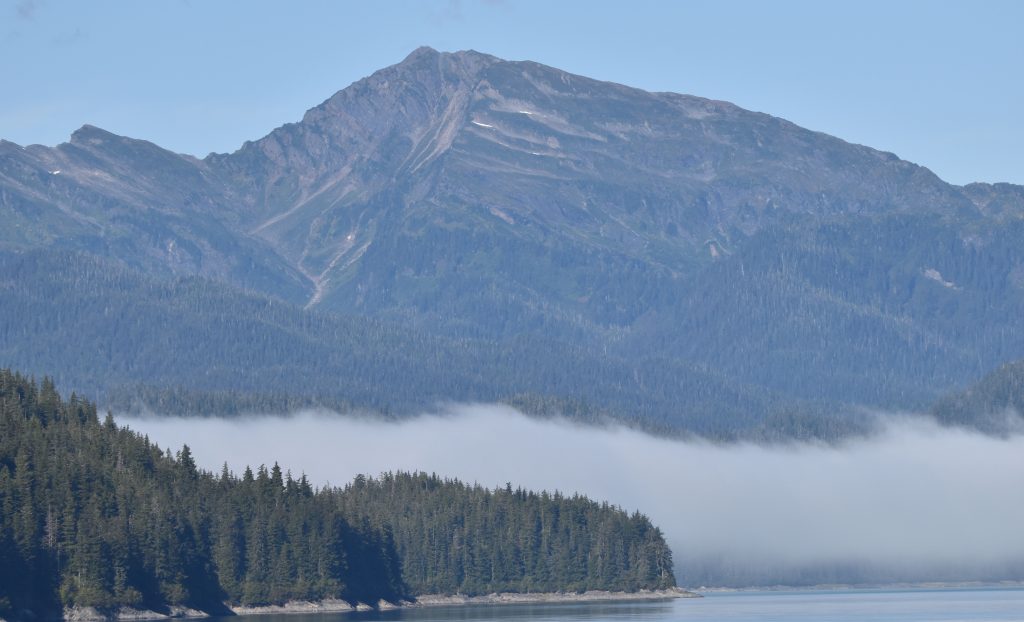 We returned to the ship for lunch. Learned ship was built in 1991 and never leaves Seattle now.
At 2 p.m. we began the passage through Wrangle Strait and the Alaska Marine Highway. This was our view northward as we began to move south along this marine highway.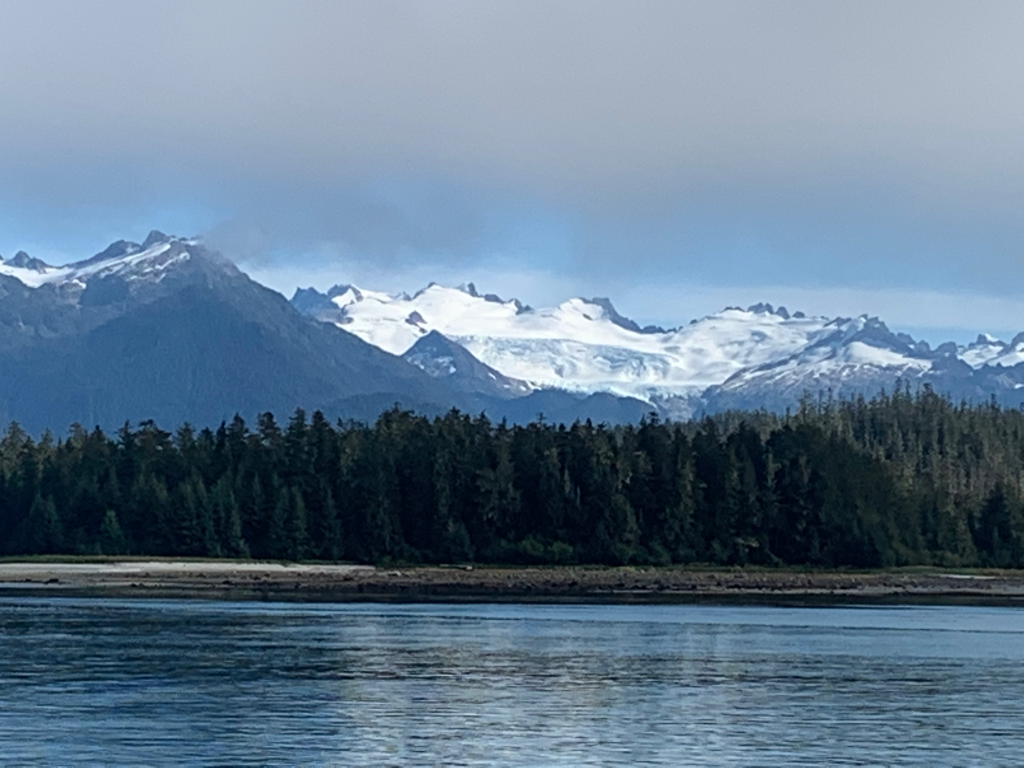 As we began our transit, we saw many orcas. These are part of a resident pod. This means they stay in Alaskan waters year round. We saw the matriarch and a baby named Graffiti. It took about 3 hours to transit this marine highway.
Here are a few photos of the orcas (I took many, many photos).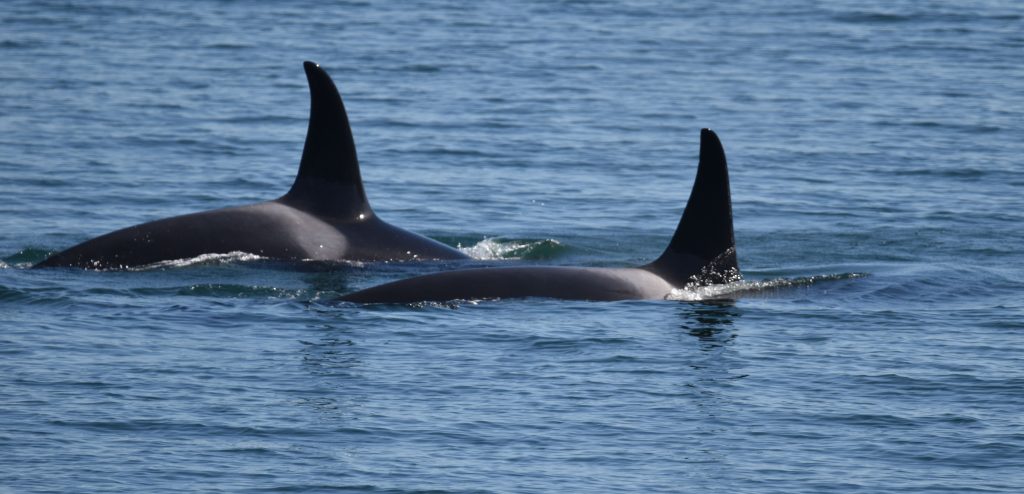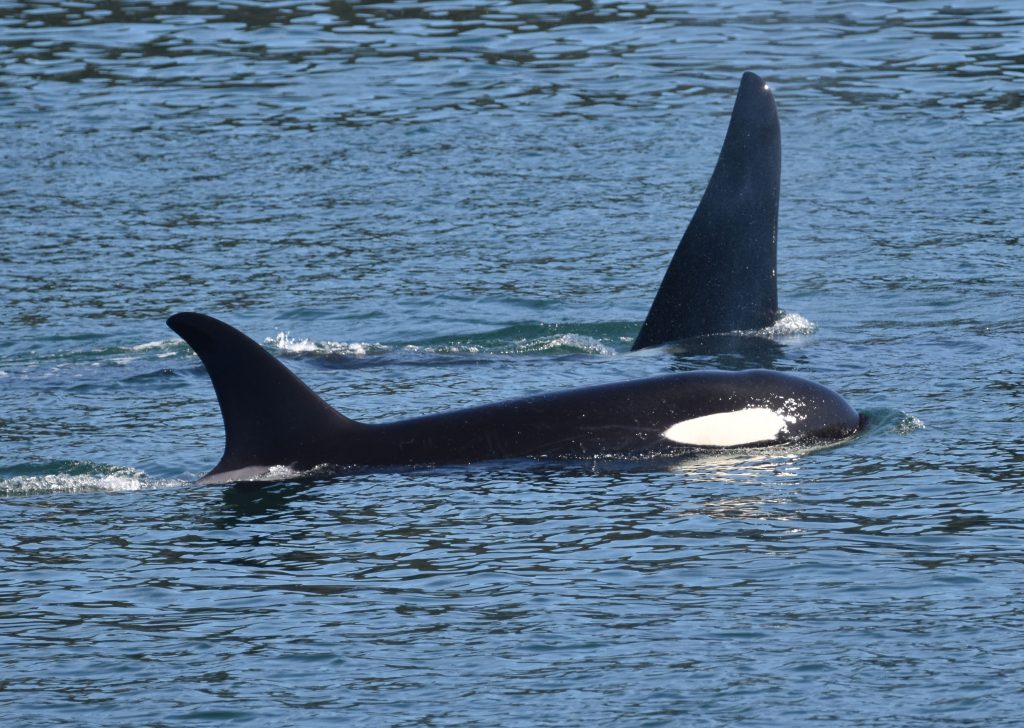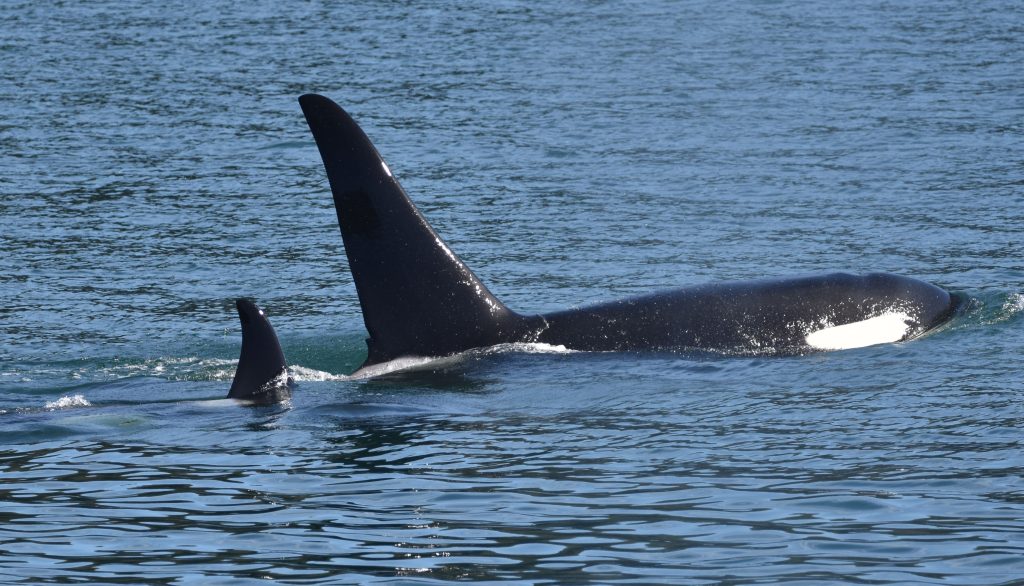 Of course, we saw additional wildlife and much more. Here are a few photos of what we saw. Obviously, I had to select from a large number of photos.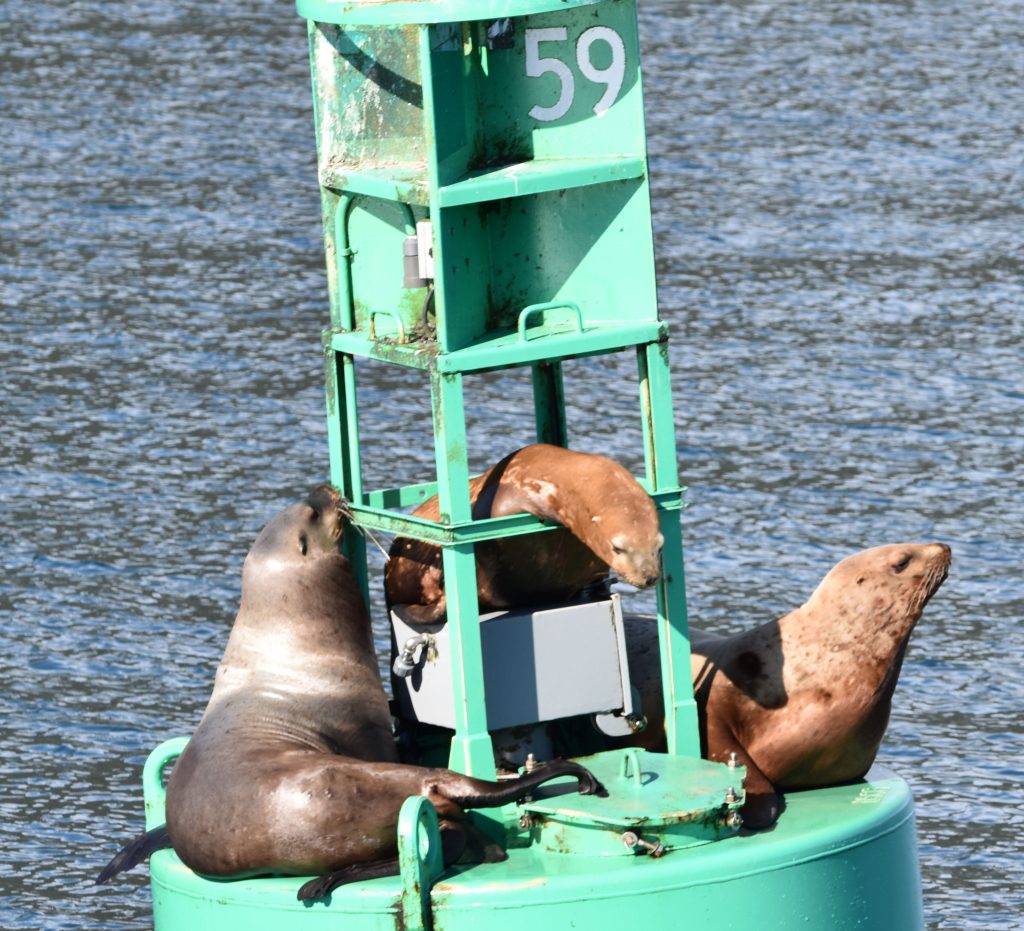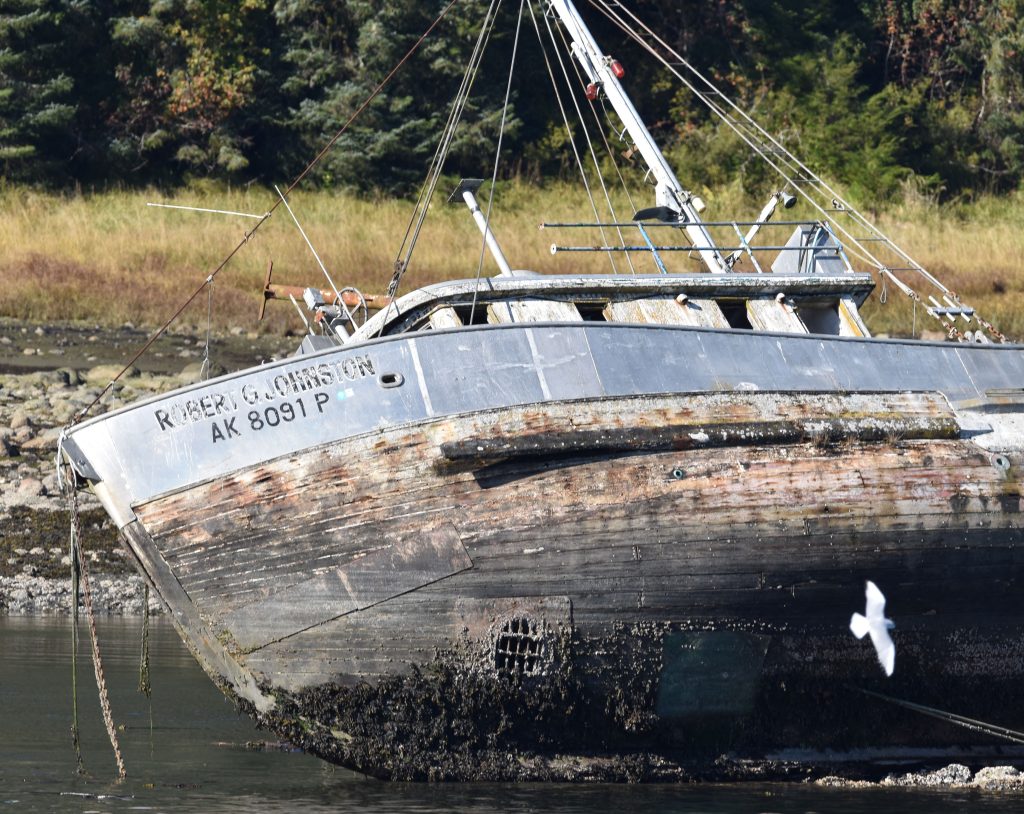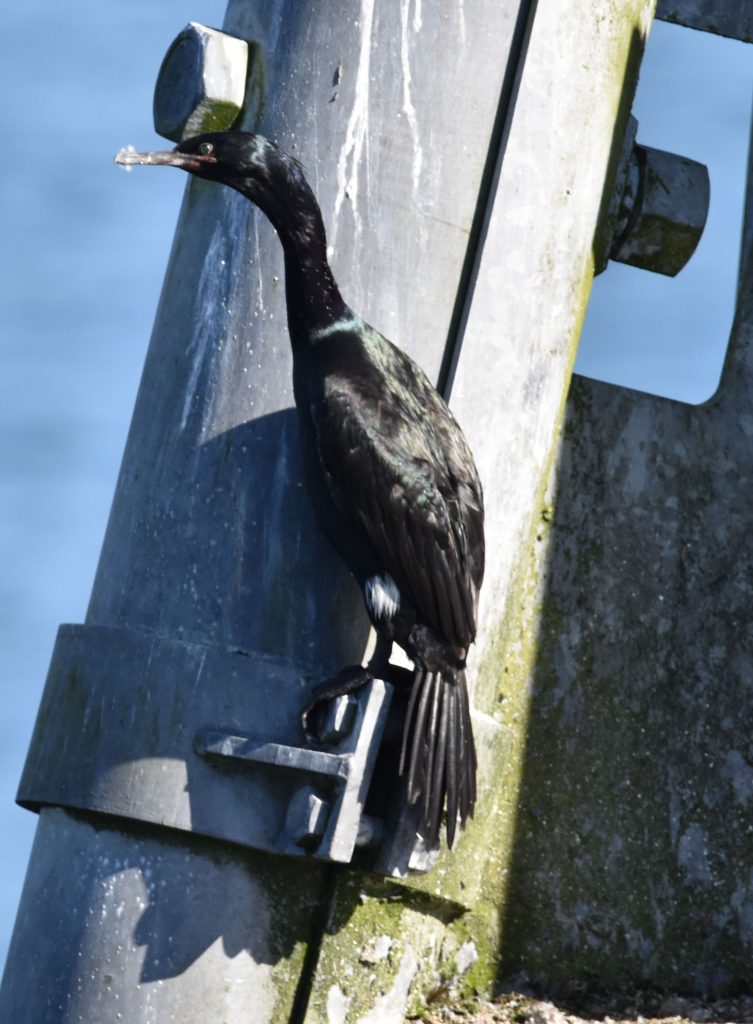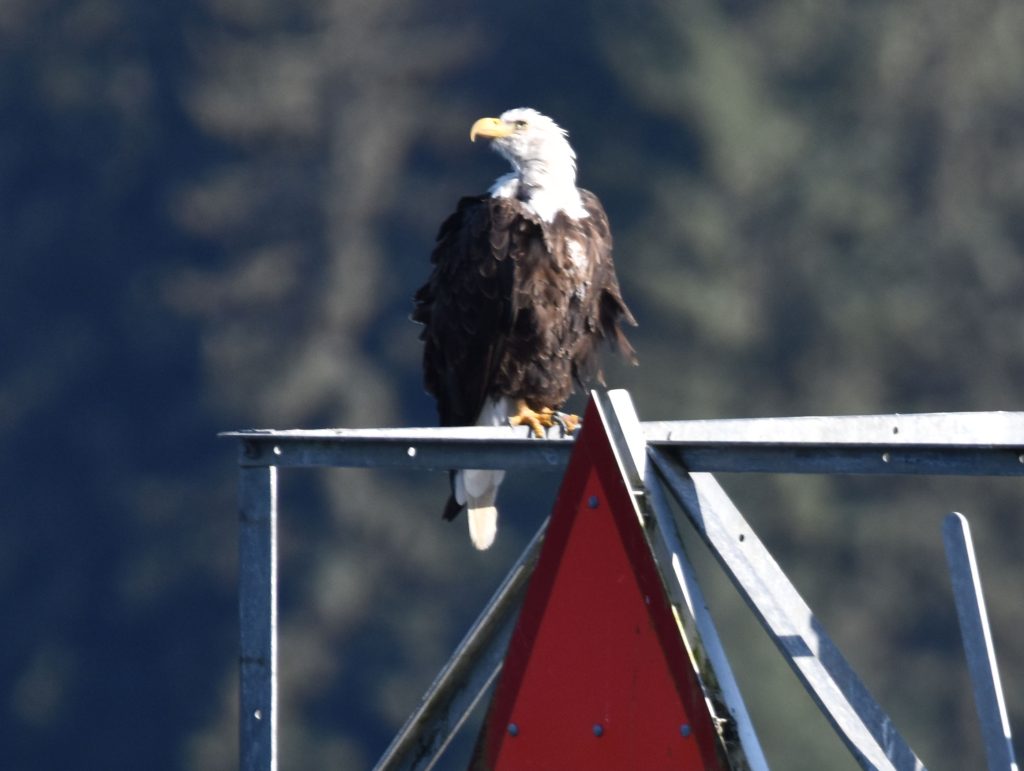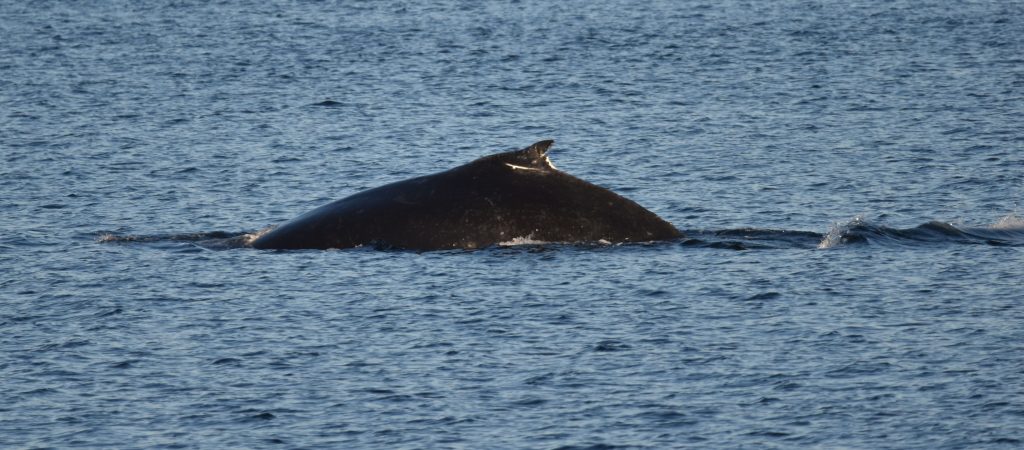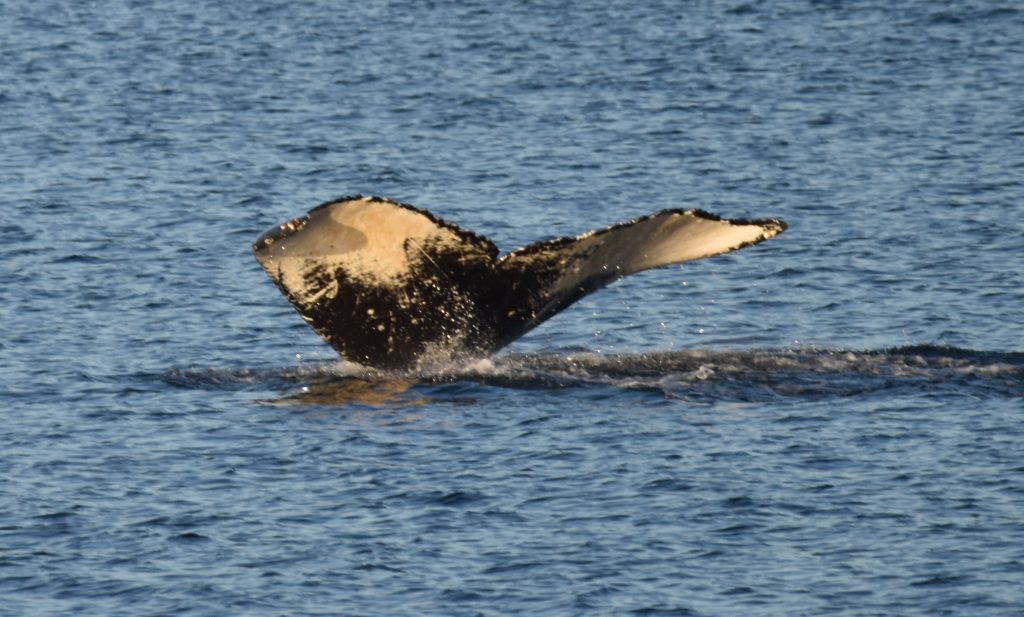 We had a drink named "Cascade Crush" during cocktail hour as we were waiting on dinner (and writing these notes). A beautiful and sunny day today. This is highly unusual for this time of the year in south east Alaska. There is a gigantic storm in the Gulf of Alaska which may be affecting our weather.
Callie (one of our guides) provided a talk after dinner entitled "Tales to tell in the Dark."
Her first story was about the Elder Drop Light House on Lind Canal. It was February 5, 1898 (during the gold rush). The Claire Nevada (a ship) exploded near the town of Skagway. At least that was the story. It had many pounds of gold on board along with miners and crew. Only Captain and a few survived. Several years later, another storm with hurricane force winds happened and the ship appeared near this light house. Dredged up from the depths by the storm with many skeletons aboard. It was there for less than a day and then another gale sank it again (along with the gold). The ship has never been found again.
Callie's second story is in the town of Skagway (near Lind Canal). There was the Red Onion Saloon. Lydia (a spirit) was a prostitute of this establishment. Sometimes to this day, her perfume is smelled in the building. There are also cold spots in the saloon. Someone heard footsteps on the second floor and called the police. They investigated but did not find anyone. Lydia has been seen many times over the years. There is also a malevolent male ghost called John. One often smells his bad body odor. He shoves people down the stairs or opens doors unexpectedly. Lydia seems to be afraid of him.
The third Story involves the Iditarod (that dog sled race). The trail passes by Old Woman Cabin. Dogs won't move when near the cabin. There is also a humming sound. Many sledders have lost the race because time seemed to stand still around the cabin. Many now leave small gifts to appease the spirit.
In case you did not know this, there is an Alaska Triangle (like the Bermuda Triangle). It goes from Barrow to Anchorage to Juneau. Many people go missing at a much higher than normal rate. In 1972, Representative H. Boggs went missing in the triangle. His plane has never been found. Roughly 16,000 have gone missing over the years. At an average of 500 – 2,000 people per year.
Callie's final story of the night involves Thomas Bay – where we visited (and saw Cascade Falls) near Petersburg. This bay is also known as the Bay of Death. In 1750, a landslide from the steep slopes buried an entire Tlingit village. Ever since the bay has been viewed as cursed. The village remains under the rubble. There is a strange beast the natives call Kustika. An otter man spirit. He is a shape shifter. One must never utter that name more than once in a given day.
More details can be found in the book "The Strangest Story Ever Told" originally published in 1900. Yes, I have a copy (Kindle edition) and am reading it now. Essentially a prospector went ahead of his colleagues and was found in a canoe with no possessions only a bit of quartz and gold. He told story of entering the bay and shooting some grouse. One fell over a steep hill. When he went to retriever it, he saw a large quartz rock with gold. Broke his rifle and smashed a bit of the rock off. That is when he was surrounded by otter men who smelled badly and had oozing sores on their bodies. With no gun, he couldn't defend himself. He remembered nothing else but being found in canoe days later. Wanted nothing to do with bay and left Alaska never to return. It is important to leave a small offering on the shore for the otter men. Curiously, this is the spot where we noticed that one of our cameras was open and the battery was missing. This has never happened on the Lumix camera before. Guess we left an offering as well.
All told, another adventurous day in south east Alaska. I will write about September 18, 2022 soon.