Listen to this post
Thursday, September 22, 2022. Today is our last full day on the Wilderness Discoverer. As usual, I was awake about 6 a.m. and took another photo from the bow of the ship. We arrive in Seattle about 6:30 a.m. tomorrow so we had to finish the majority of packing this morning. Hard to believe we have been at sea for over 10 days. The day started late with brunch at 10 a.m. instead of the traditional breakfast at 7:30. We are back in the Seattle area and have consistent cell phone service today. I'm still not certain that was a good thing.
After we mostly completed packing, we left at 1:30 for one last trail hike with our guide Rachel. This time, we hiked Sucia Island. This island is located north of Orcas Island in the San Juan Islands. The total permanent population of this island is 4 people. Yep, 4. Sucia Island is a state park and a Washington State Marine Park as well.
This is what Sucia Island looks like as we began our hike along the Lawson's Bluff trail. Our skiff was anchored in Echo Bay after dropping us off in Shallow Bay.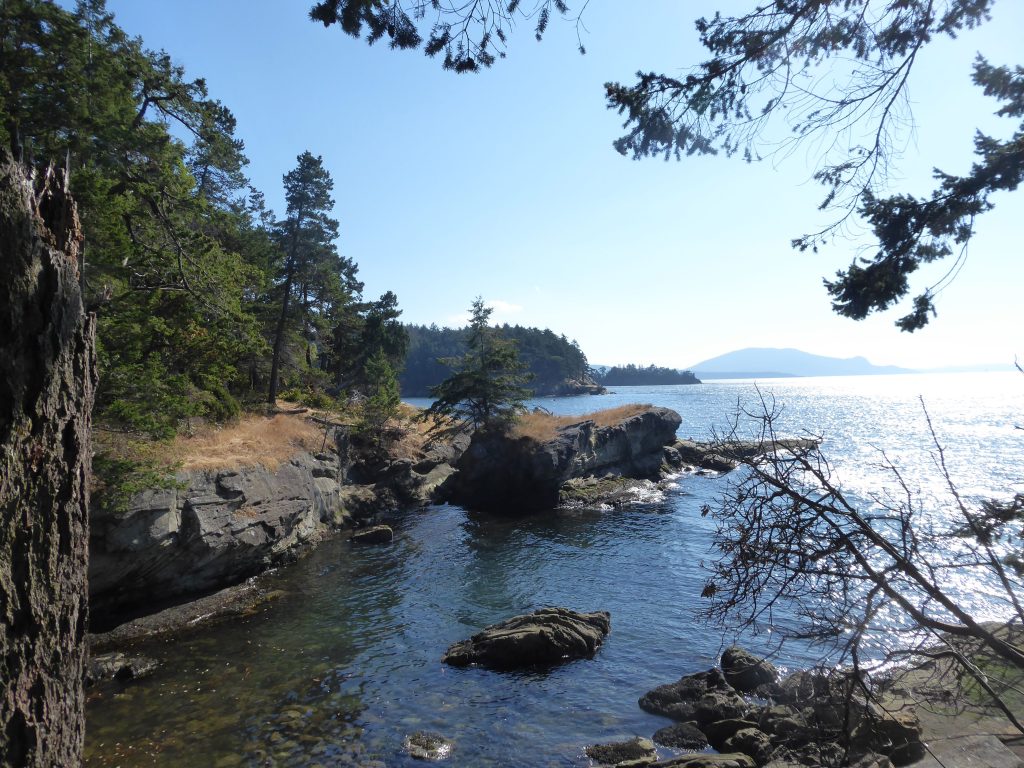 The shoreline consists mostly of Chuckanut Sandstone with distinct honeycombed weathering. For this to happen, the salt water of the ocean needs to penetrate various cracks in the sandstone followed by a series of wet and dry times. This sandstone was deposited by a meandering river 50 million years ago.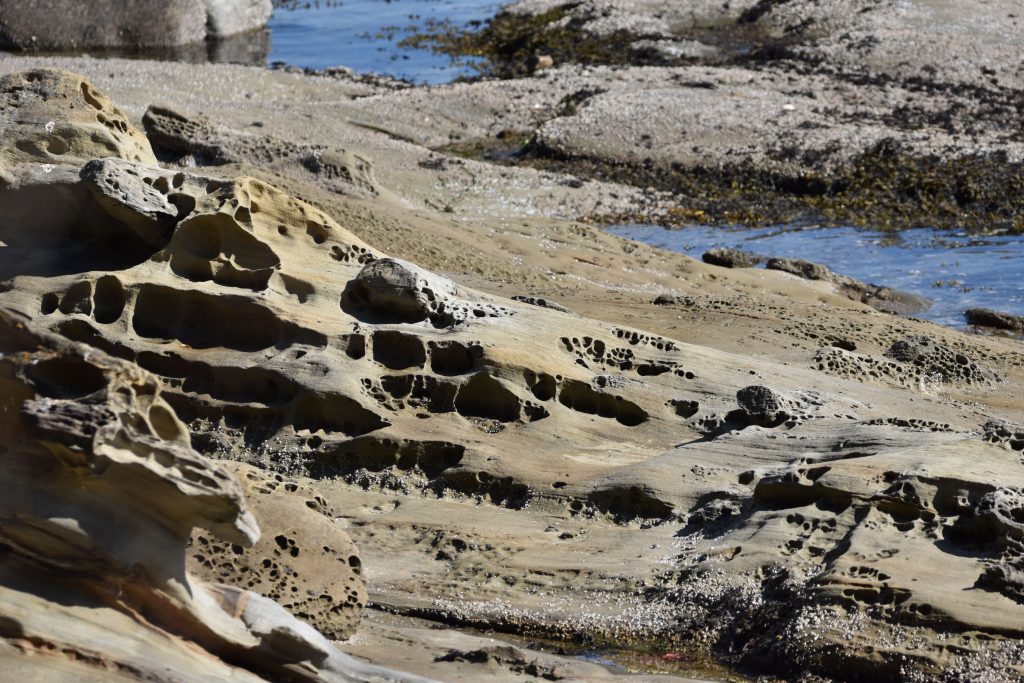 As we hiked along the trail, Ruth took a good photo of a harbor seal resting near shore. We were almost directly above the seal on top of the cliffs.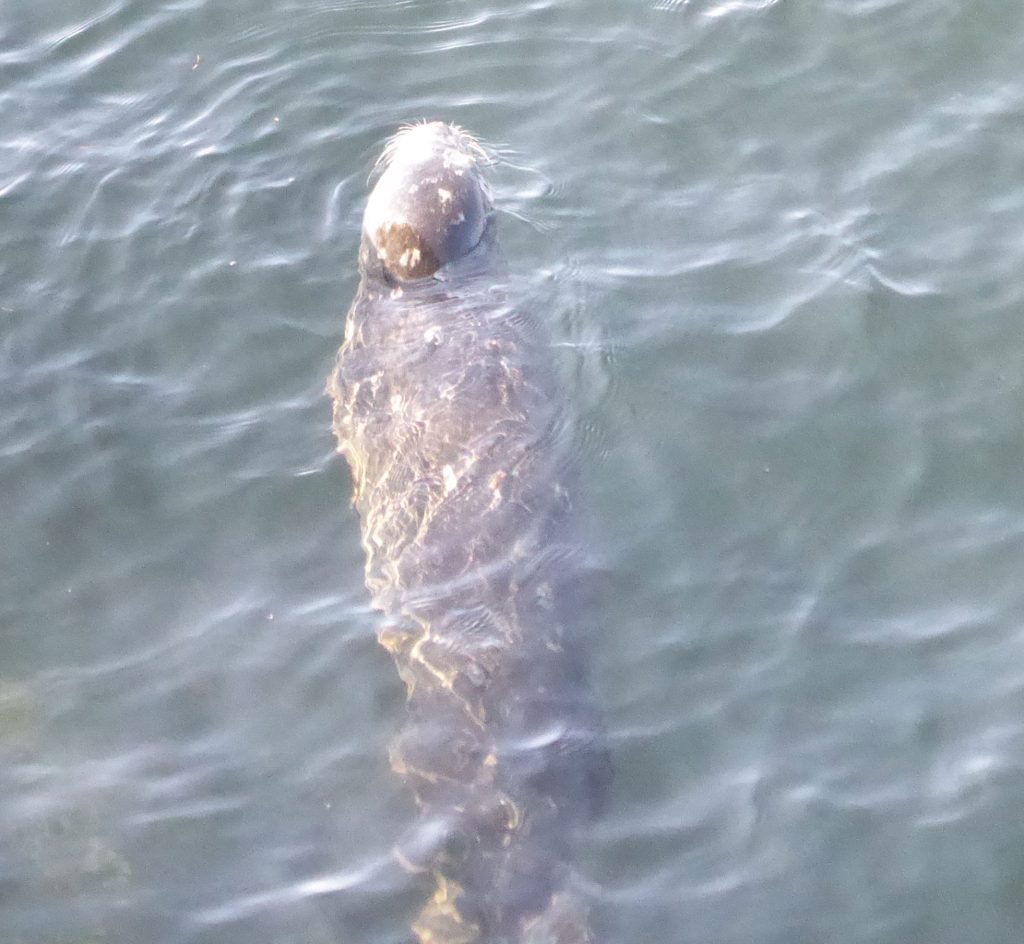 We also saw a number of Pacific Madrone trees with their distinct sunburned appearing bark. Here is one example. It is often called the strawberry tree because of its bright red fruit. Another common name is tourist tree (because it appears sunburned).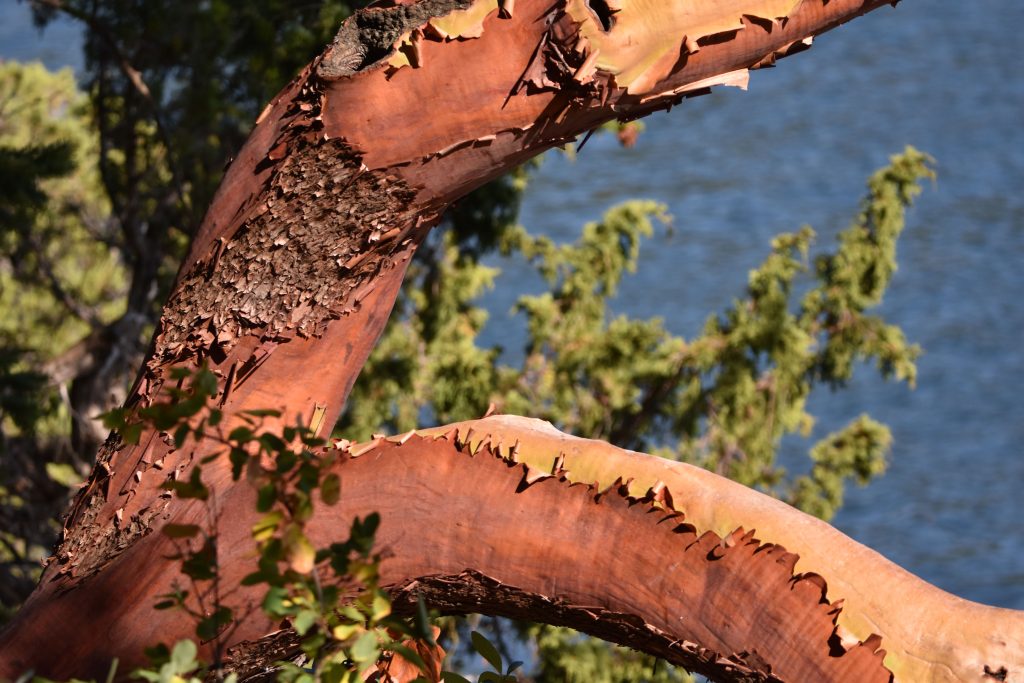 As at other stops, we saw a number of birds. Here is one view of a cormorant and other birds bear the shore.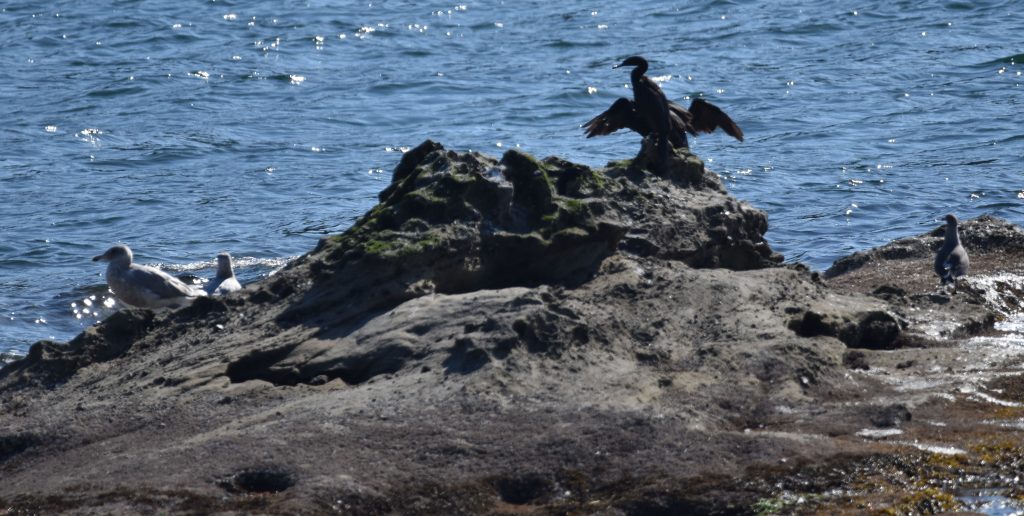 Altogether, this was a great trip. Here is one last photo of Ruth and I on Sucia Island before we headed back to the Wilderness Discoverer.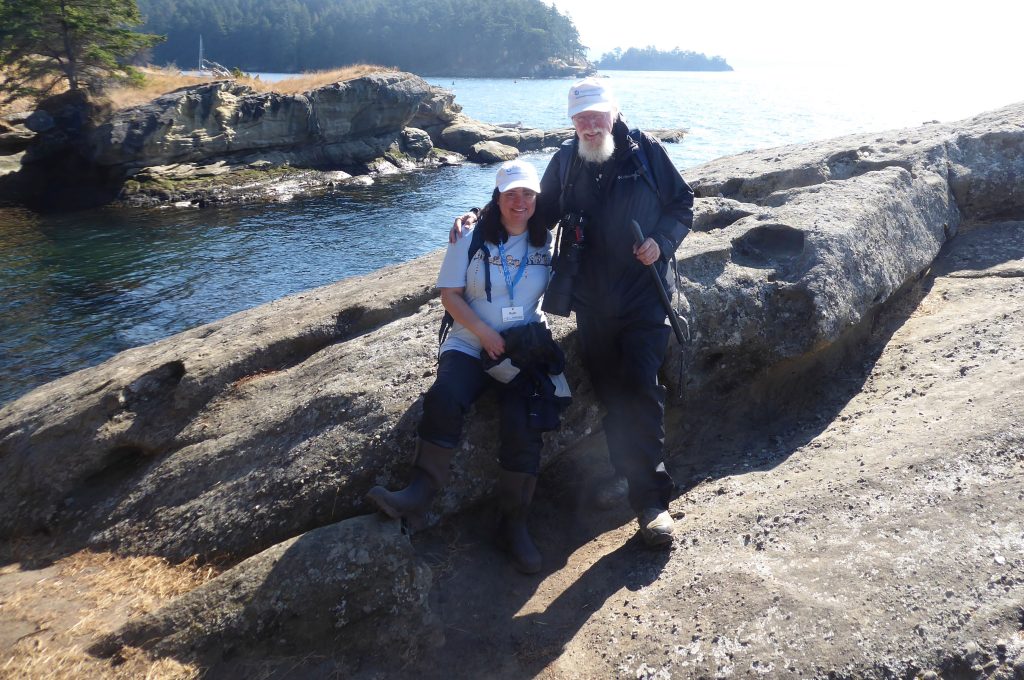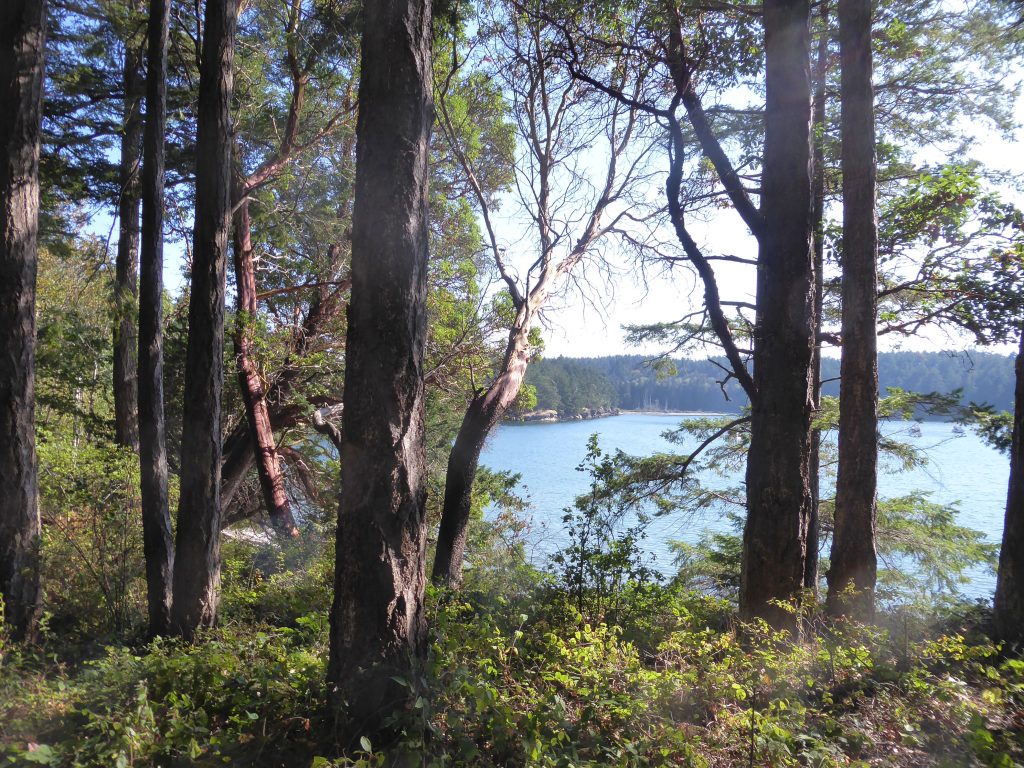 While we waited for the skiff to arrive on shore, we explored an area called China Caves. This area got its name from rum runners and smugglers of the 1920s who would hide illegal products or people when they were being pursued or under surveillance by authorities. Here is what the area looks like. There are many places to hide in the sandstone.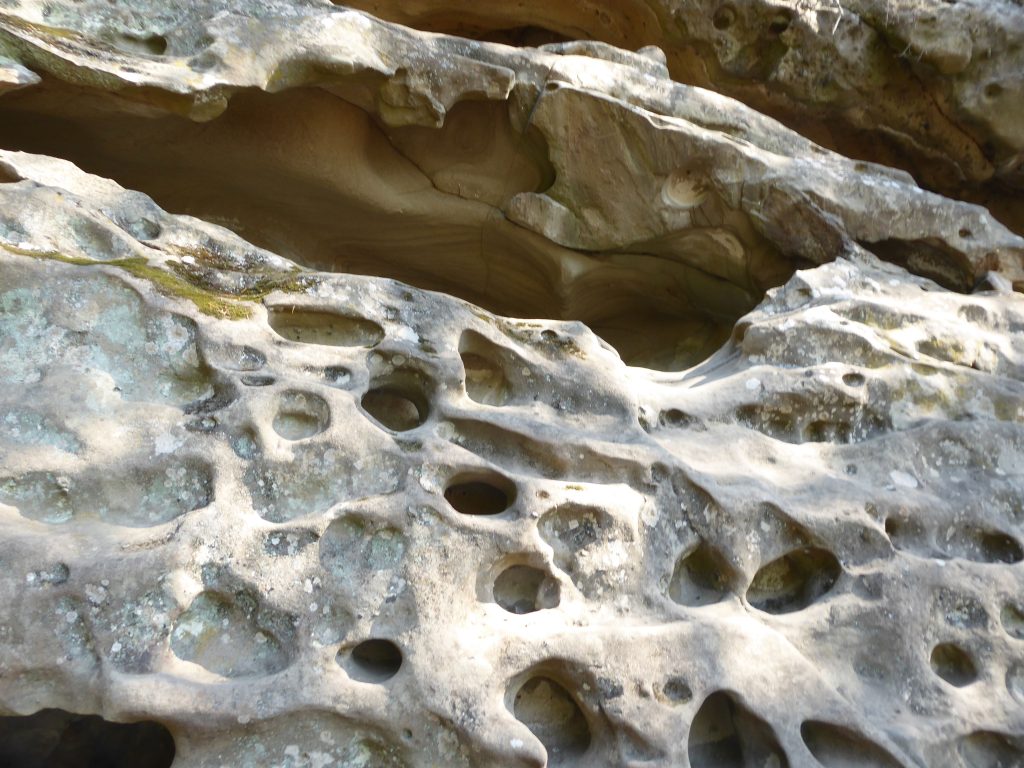 We also observed a few insects. Here is a flower fly (Diptera: Syrphidae) on a flower near the beach. Yes, the fly mimics a honeybee for protection from predators.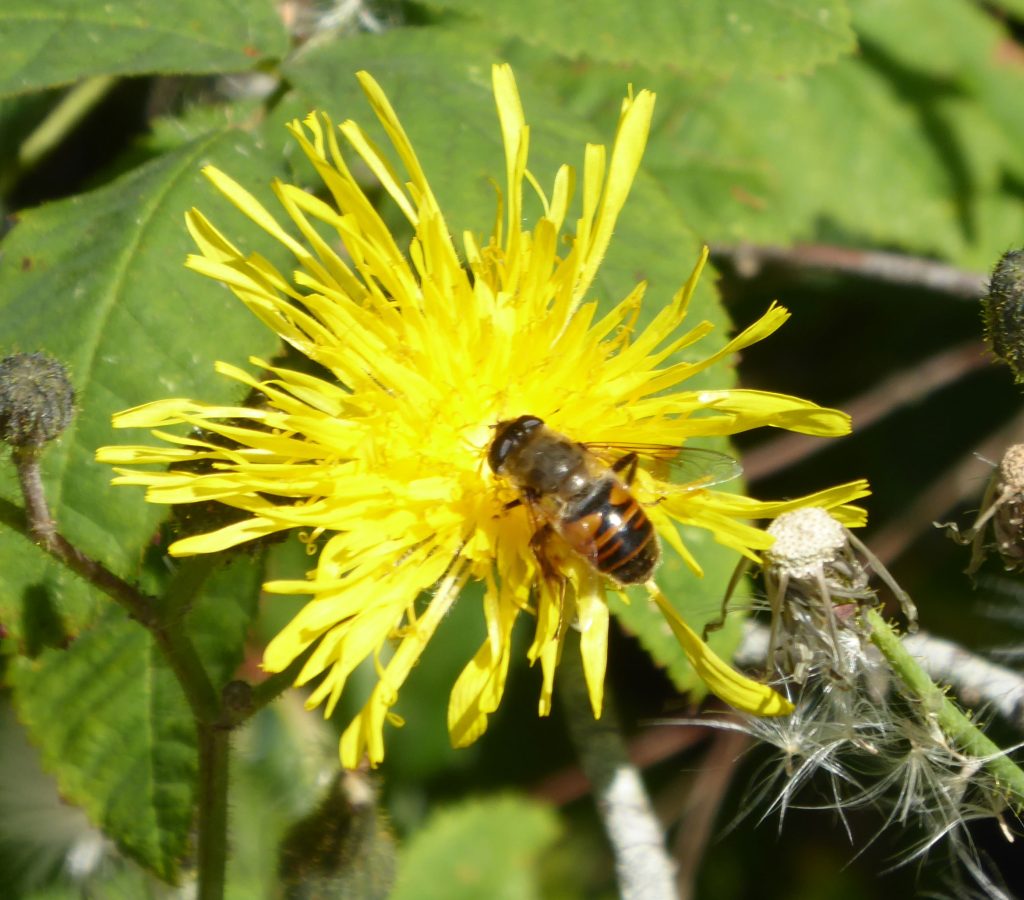 Before we left, I had to take one more photo of the shoreline. The waves just finished breaking on this spot.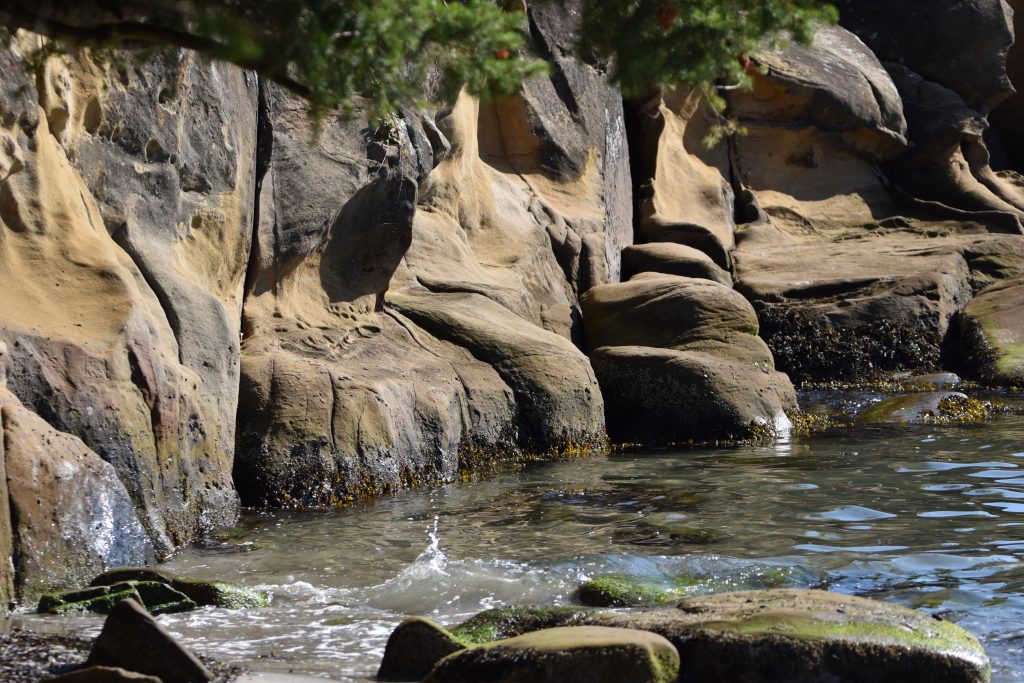 When we returned to the ship, we had a final dinner at 6 p.m. This time, Captain Tim Jacox joined us for the meal. I will post more about our arrival in Seattle and the final day of our adventure soon.