I picked up my expert badge and related materials at the main WorldSkills event venue this morning. I believe this is the largest such event in the history of WorldSkills. Roughly 1,200 experts are participating in many different competitions. I then spent part of the day locating where our event would be held (although experts could not actually visit the competition area today, it is nice to know which door one needs to enter tomorrow morning as the work begins).
We had lunch at the event today (note the size of the lunch crowd below – partial). This is only the experts and interpreters. Competitors will are arriving and should be at lunch as well in another day or two. Note this is only half the room – the other side was equally packed.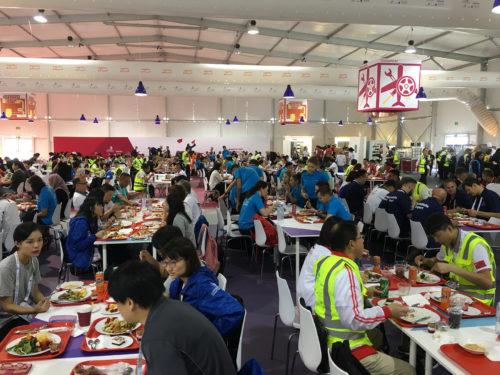 After lunch, we boarded buses for Etihad Desert Camp at Al Khatim – located 1.5 hours outside of Abu Dhabi city. There were a number of activities. Yes, I wore a kandora and a ghutra as one of the activities. I also rode a camel and took a ride in the desert in a jeep. You will find some other photos on my Twitter stream (including Theta 360 views). Here are a few more. This was the view from my camel.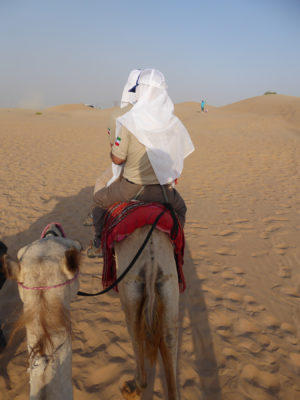 The image below should give you an idea of what the desert near Abu Dhabi looks like.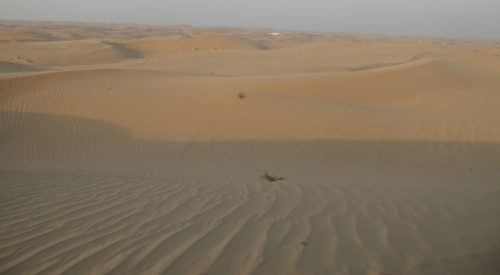 If you are interested, let me know and I can share many more photos I took of the desert and various activities this afternoon.
Tomorrow we begin working on final preparations for the competition. I likely won't have much more to share about tourist related activities for the rest of my time here.