Today was C-3 (3 days until start of competition).  It was also Sunday. Hard to believe it is winter here in the southern hemisphere. Temperature is very warm (of course, we are in the tropics). Today was a day of working and walking. As always, breakfast at 6 a.m. and bus at 7 a.m. This time, the bus left us off at the other end of Anhembi Park. We got the opportunity to walk through the entire competition space (yes, nearly 2 km of space). I did find out that our web design space is 843 square meters in size. Although that is a lot of space (those reading this should do the calculation), the total space for most competitions is much larger. As experts, we spent the morning making 30% or more changes to the test project. Keep in mind the figure is more than 30% (it could be a 100% change from the test project). We reviewed all this and were not allowed to use cameras, phones or computers during our discussions. This way, no one gained an advantage. Afterwards, we all voted on these changes. Once we all agreed, they were posted to the agreed upon location and we were informed we could share these with our competitors. Now the real work begins.
Nick arrived in the city yesterday and we had a chance to meet today (and have dinner – more on that in a bit). First, I wanted to share a few photos from the day. These are a couple taken during my walk through the entire complex today. I hope these convey some of the scale of this event. After walking a while, I encountered the aircraft maintenance competition. Note these helicopters are inside the building.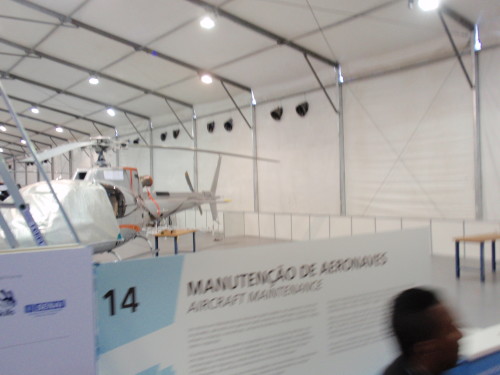 As I continued to walk, I came across many other competitions. For example, here is the maintenance competition Jeff Gardner(also from ICC) is involved with.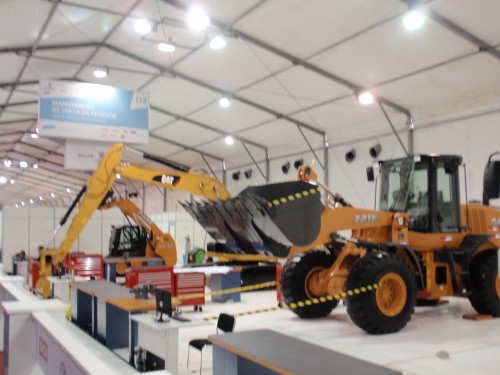 Keep in mind, these competitions go on for roughly 2 km. For those who are curious, here is what the competitor stations look like in the web design competition. Note the dual screen setup. There are also screens facing the public (so visitors can watch the coding).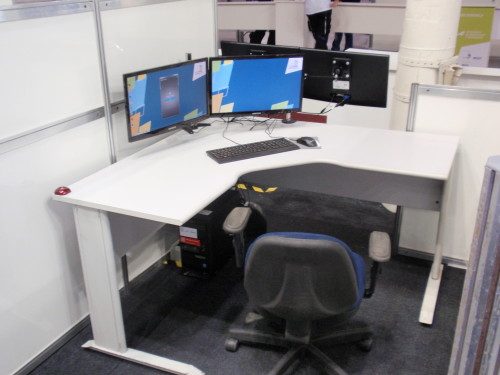 This is what visitors see as they walk by the web design contest.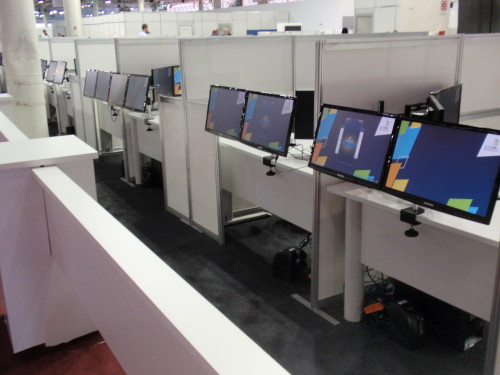 I did have to leave our discussions early this afternoon in order to attend the dinner thanking our sponsors. Many thanks to Jeff and Jarred and Thomas (and my team mates) for tolerating my absence later in the day. I also had a chance to connect with Nick again (he arrived in Brasil yesterday).
We had a special guest (from the White House Social and Behavioral Sciences Team) – Dr. Lori Foster. She spoke to our group as part of the sponsor dinner. This was held in a Mediterranean restaurant about 20 minutes from the hotel. She is speaking about quotes which have meaning to her in the image below.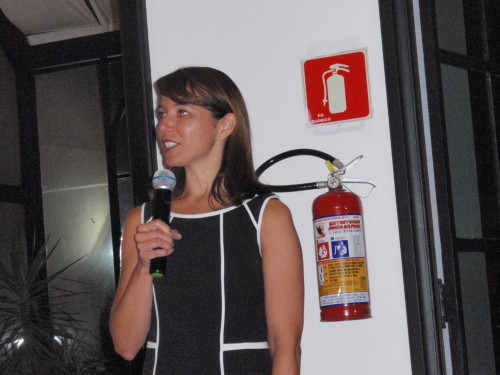 The main emphasis of her speech was that "skills development is sustainable development." As we know, it is important to have all countries develop and grow in a manner which does not harm our planet. Skills development helps tremendously in this process. She also quoted someone from South Africa who said "the skills I gained here, no one can ever take away from me." I had the chance to personally thank her for speaking with our competitors. It meant a lot to have someone representing the White House come to encourage our competitors.
After this event, we walked back to the hotel as a group. While this is not recommended in the city, we managed to arrive safely. It was roughly a 20 minute walk. We did get "confused" a few times, but had GPS to help us in the process.
So, another busy day in the southern hemisphere draws to a  close. I hope to provide another update tomorrow evening. I do hope readers find this interesting and informative. I look forward to your comments.