C-6 (6 days from official start of competitions). I arrived in São Paulo at 10 this morning. For those who may not know – the city name translates to Saint Paul (just like the city we have in Minnesota). Of course, this one is the largest city in the western hemisphere (I recall reading a number around 20 million inhabitants). I think it is one of the top dozen largest cities on the planet. We arrived via a red-eye flight from Chicago. Roughly 11 hours of travel (and over 5,200 physical miles). There were 6 US experts on the flight. Sadly, we did not get to sit together so we did not have a chance for any extended conversation. We arrived at Guarulhos International Airport and rapidly cleared immigrations and customs. Several individuals from WorldSkills were waiting for us and arranged transportation to our hotel. Here are Thomas and Bruno (our initial guides).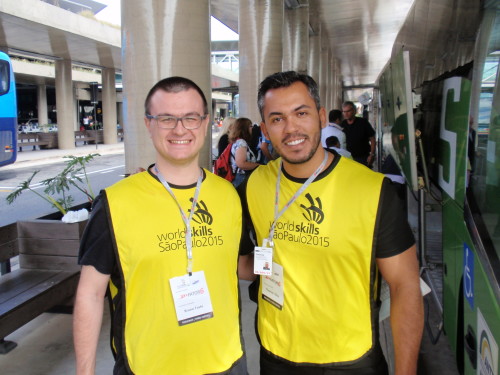 It did take a significant amount of time to travel from the airport to the hotel. I also seem to recall those who can afford it, use helicopters. I think this city has the largest number of helicopters of any city on the planet. Here is what traffic looked like as we drove along.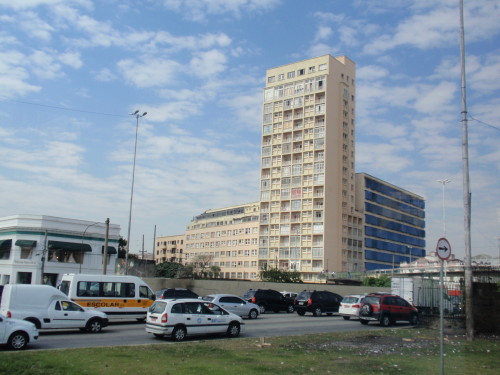 I arranged for a group photo. I thought you might be interested in seeing what we looked like upon arrival.Yes, we all received nice WorldSkills backpacks.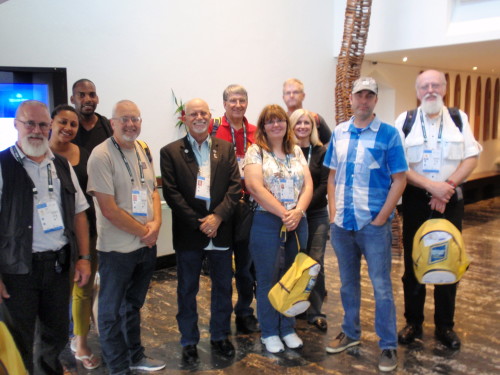 You may note both Jeff Gardner and I made it safely. I believe ICC is the only school with 2 invited experts to participate in WorldSkills.
The rooms in the hotel are nice and I have a view of the city.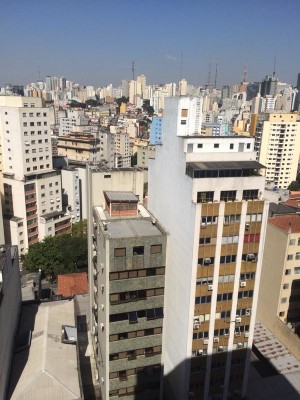 I also had the opportunity to meet with fellow Adobe Education Leader Claudir Segura. He will be attending AdobeMAX again this year and bringing a number of students from Brasil. I wish I could be at MAX this year and hope all AELs give Claudir and his students a warm welcome. We had some great discussions about building a stronger education community in Brasil. If anyone is curious, Claudir is not part of WorldSkills. He was quite keen to learn more (and I showed him the app being used for the event).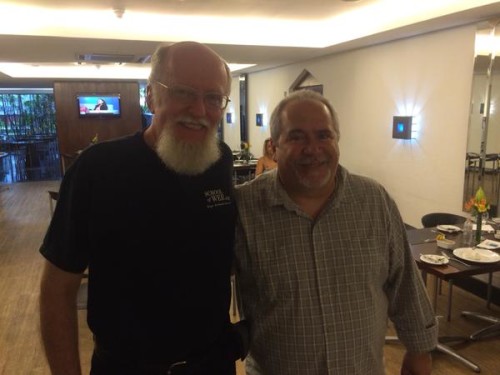 Of course, I did encoounter some things that made me go hmmm on our drive from the airport. First, we encountered the Futurama supermarket. I couldn't make this up if I wanted to. No, I didn't see Bender.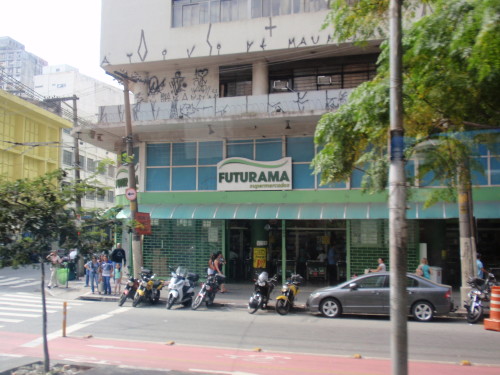 I also saw this van. I wonder what they specialize in? Curiously, I didn't see a web URL (I did on almost every other commercial vehicle we encountered).
While meeting with Claudir, we enjoyed food. He recommended this dish (which is a form of beef jerky). It was quite tasty.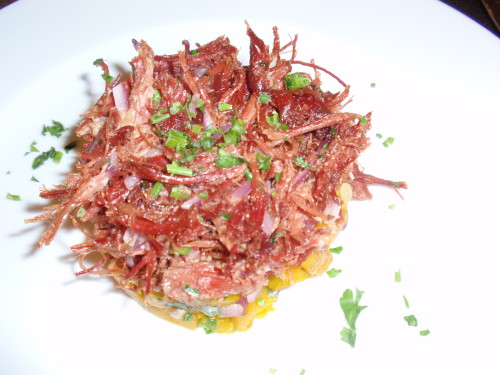 Ok, our first day in Brasil was successful. We arrived safe. Our luggage made it with us. We are staying in a nice hotel (although we were warned not to venture too far outside in the evening).
Tomorrow looks to be a full day. Breakfast is at 6 a.m. We leave the hotel at 7 for initial meetings. I have some new expert meetings later in the day. I do hope to be able to provide more updates and insights.
By the way, I am limited to the hotel wifi. For some reason, my Verizon international calling plan is not working properly. Thanks to Jeri (my wife) for trying to get this resolved. In the interim, the hotel wifi is adequate for my purposes at the moment. I do find it humorous at the number of access attempts to my computer (the operative word is attempts).