Another day in paradise. Hard to believe it is day 3 of the WorldSkills web design competition. The final day is tomorrow. There were new modules presented to competitors today. If you are up to the challenge, one is 2 hours; the other is 3 hours. Remember, no Internet access, no templates and no documentation. Yes, this is a world class competition.
I will be surprised if anyone gets finished with the server project. That being said, I am very impressed with the quality of work by some of the competitors. I spent part of the day marking. We use the WorldSkills system and directly enter our scores into it. A report is then run indicating if there are any major discrepancies in the scores (and we review them again). We evaluate on both subjective and objective items. Since this was my first day of judging, I got the morning off and was able to visit a number of competitions throughout the event.
For those who did not notice, this venue is nearly 2 km long. Yes, that means you must walk over a mile from one end of the event to the other (and another mile back). This really is the Olympics for career and technical education. I want to just share a few of the competitions before I retire tonight (it has been a long day).
One must remember there are still sizable crowds – this is the line waiting to enter one door. WorldSkills has a number of school children visit each day (elementary and secondary). It helps them see a future in a technical career. There are also multiple doors to enter the pavilion through (this was just one part).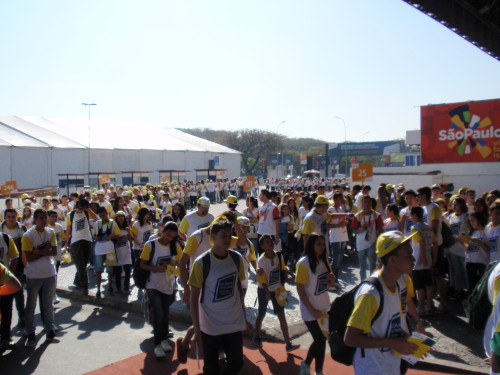 I visited the landscaping competition.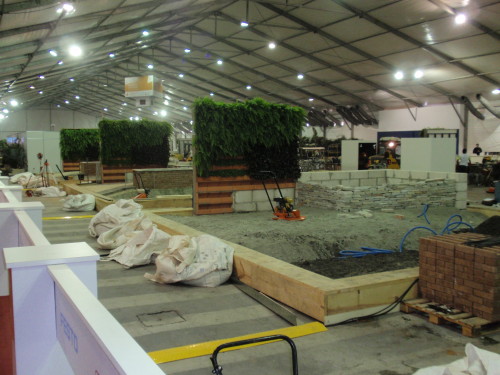 I also visited the brick laying competition. I wonder how many reading this could make something like this out of bricks. Keep in mind these are evaluated on how level they are.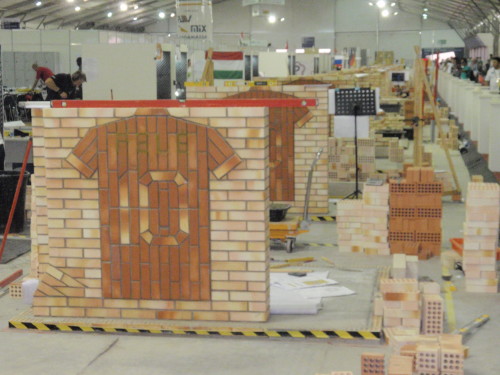 Here is the florist competition. Yes, those are pitcher plants on the right.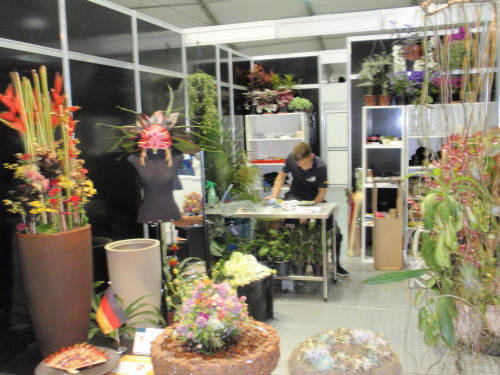 Here is the jewelry competition. Many competitors were hard at work, but I did not see a lot of finished product yet.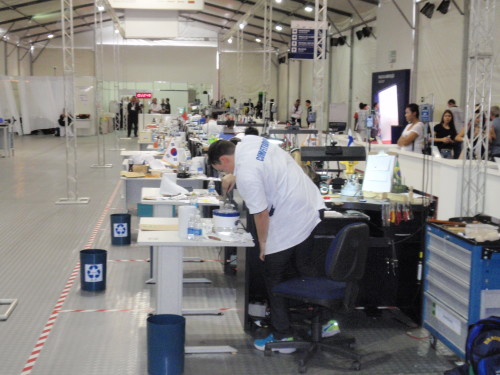 Here is the diesel power competition. Yes, that is my colleague from ICC (Jeff Gardner) discussing an item.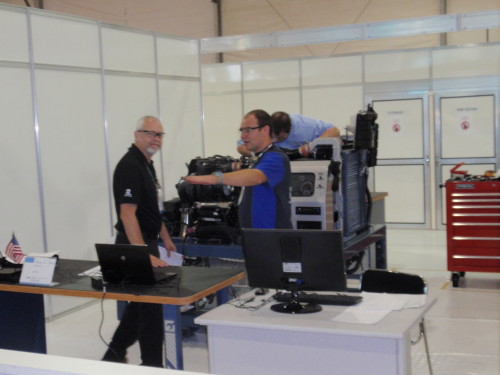 Lastly, here is the hair dressing competition (something I worry less about each year on a personal basis *grin*).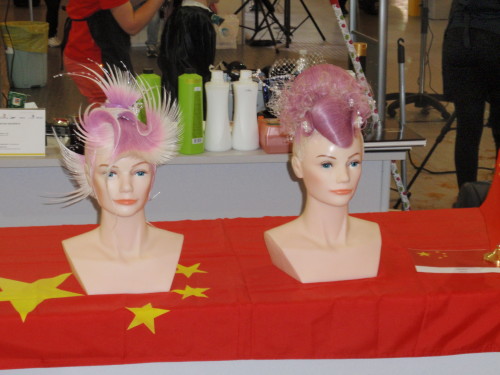 As you can see, there is a wide variety of skills demonstrated at this event. These are just a few of the 50 that are on display.
I like the display of all the flags of participating countries at this event.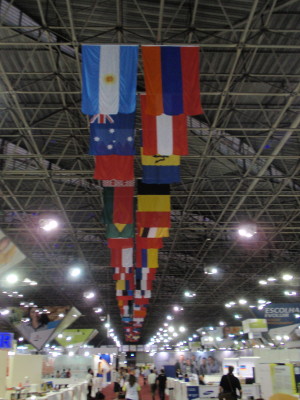 Tomorrow is the final day of competition. All scores will be updated. I will continue to provide this overview of the overall event. I hope you have found this interesting. I look forward to your comments.