Fixel is an iOS app from Adobe Labs which runs on either iPad or iPhone. Sorry, no Android capabilities. Many thanks to my colleague, Matt Clasener, for making me aware of this app. Essentially, it allows you to clean up your images (remove unwanted litter from a photo, for example). The logo is shown below.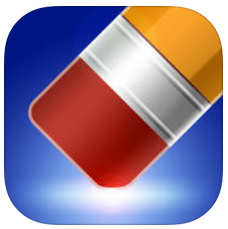 When you open the app for the first time, you are presented with a short tutorial. A screen capture of the gestures is shown below.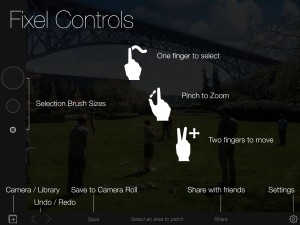 Essentially, you highlight the part of the image that you want to "clean up" and Fixel does the rest. I thought the easiest approach would be to show you a short video covering the fundamentals of this tool.
Fixel from Mark DuBois on Vimeo.
What experience do you have with this app? How might you use it? As always, I look forward to your comments.