I recently obtained a DJI Phantom 2 Quadcopter with Zenmuse H3-3D 3-axis gimbal and attached my GoPro camera to it. Yes, it is an expensive hobby, but one I am having a blast with. I have my own drone. Enough said. It is great to be able to see a completely different perspective on the world (a bird's eye view at the minimum). I thought I would share some observations and an initial video to help readers better understand the technology. First, here is a photo of the device flying (with limited guidance from me).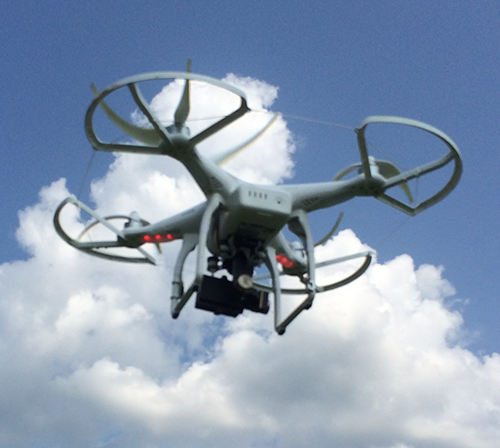 There are some quirks it took me a while to figure out. Specifically, one should not use the GoPro camera wireless when using wireless to control the quadcopter. They seem to be on nearly the same band and interfere with each other. I did install a custom circuit to prevent this overlap, but the problems persist. Additionally, the controls are very sensitive. If you are considering getting one of these, I recommend taking some time to get used to it in a large field (with soft ground). Yes, I have crashed it multiple times. I have even broken blades and guards. It does take some time to get used to the controls. I know some say that the rotor guards interfere, but I strongly recommend them (as I have curious grandsons).
There are some nice features to this device. First, you calibrate the compass and it then uses GPS quite accurately. In fact, I have physically moved the running quadcopter from one spot to another, released it, and it immediately returns to where it thinks it should be. This is a handy feature as it will return to where it was launched if it loses the controlling signal. I have not been able to get this to go out of range – I have sent it fairly high in elevation (to where it was only visible as a spot to my reduced vision). I have also flown it over farm fields without moving form one location. Overall, I am quite impressed with its capabilities.
So, why did I purchase this device? As many readers know, my son and his family lost everything in the tornado which hit our community on Nov. 17, 2013. They have recovered and are in a new home. I thought it would be good to focus on the rebuilding of the town. Hence my need for an aerial view. The tornado cut a swath across nearly 1,000 homes in Washington. As you can see in the image below, there has been a lot of rebuilding in the past few months. You might want to click on the image to enlarge it.

Although I am still gathering video and photos to include in a longer post, I wanted to share my experiences with this quadcopter. It is fun to say the least.
I have noticed that I do need to apply a lens correction filter in Photoshop to either images or video as there is quite a distortion in the GoPro camera. For example, here is the unedited photo…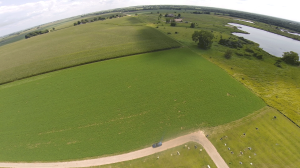 I used Photoshop and applied a lens correction filter for the GoPro camera. The results are shown below. This is quite a difference (in my opinion).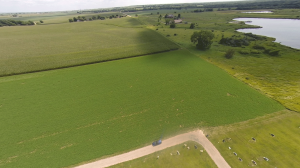 For those who are curious what the GoPro camera sees, I created this initial short video. I do plan to make others.
Regarding the technology, all this was edited using Photoshop, nothing else. Yes, I added the text, audio, and applied the lens correction. If you plan to do this, make certain you open the video file and then turn it into a smart object.
Washington, IL Cemetery vicinity from Mark DuBois on Vimeo.
I hope you enjoyed the video. As always, I am curious as to your thoughts and insights. I look forward to your comments (although I do have to approve them due to the large volume of spam comments).